Archive for Mario
You are browsing the archives of Mario.
Grand Theft Auto is well known for causing controvers but mainly through violence and parents/christian groups getting into a tizz that the youth of today will become corrupt through their actions in this game. However it is currently kicking up a bit of media storm with this video from the new episode 'Lost and the [...]
Now I know it has been a long time my petit-filles but I have been exceptionally busy however, don't worry I promise I shall pour my general thoughts and rambles upon your head in as humungous amounts as possible.
Now my story today is exploring a field that I'm not particularly familiar with (or even good at) and that is the world of computer games!!… Actually scratch that, there is one game I'm really good at!! Advanced Sudoku on Brain Training though how much that counts I'm not sure?
Last week my game post was a little bit ranty and I don't want this column to be me getting on my soap box and going on about what is wrong with games companies and then doing nothing to change it. It seems far too glum for my liking.
One of my favourite things about being [...]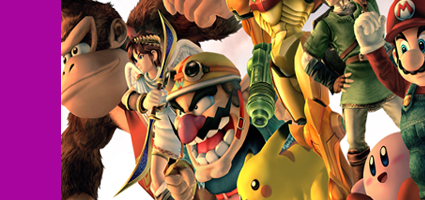 When it comes to Nintendo's franchise titles you pretty much know what to expect before you rip the beautiful Nintendo cellophane cord away from the packagin so makes it incredibly difficult to review this as though its a bran spanking new title because basically its not, but don't get me wrong this is not a [...]