Tags
Related Posts
Share This
Gladiators, yet more Primeval, and Holly Willoughby's 'rogue' clevage.
Blakeborough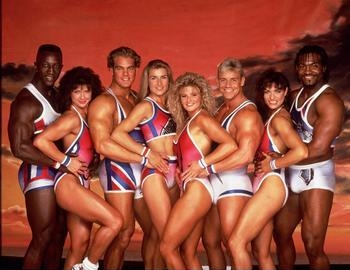 Hurrah!! I hear along the grape vine that Gladiators will be returning to our screens at some point in the future. I'm sure some people won't be very happy to learn of this, but personally I couldn't be more excited! It was just so fantastically camp and oversexualised that it definitely had a shaping effect on my adult lifestyle. However, as much as I would love to spend my Saturday (or whichever day it returns to) night watching Jet on 'Hang Tough', or battering the hell out of a contestant like a lycra-clad dominatrix during 'Duel', I fear that the ravages of age will not have been kind to our Gladiatorial friends. All I can hope for is that the Gladiator names will remain as fantastically corny as they ever were and that John Anderson will return; "Gladiators, READY!"
Primeval. Its been commissioned for a third series. I really couldn't care any less as I won't be watching it. Obviously some people are though.
Lastly, but not leastly is Holly Willoughby. She's lovely, no? Harmless and extremely easy on the eyes. However, I was reading the Mirror the other day and noticed that the very tasteful dress that she was wearing for Saturday's Dancing On Ice, has come under fire as a wardrobe misjudgement.
Now, I was watching on Saturday and thought that, although slightly revealing in all the best ways, her dress was very nice: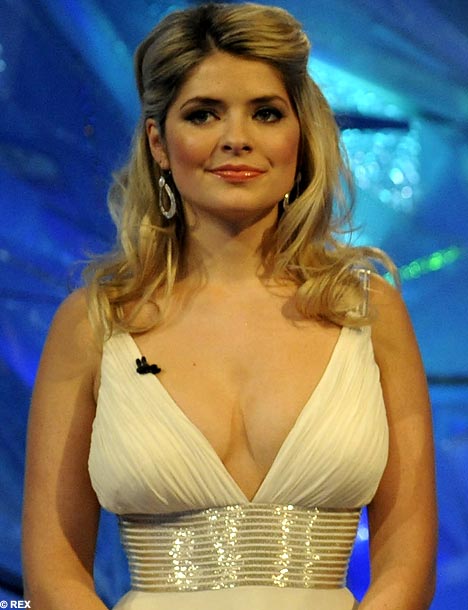 Maybe I'm biased, as never can a lovely lady such as herself be wearing too skimpy a dress, but I would have thought there are far more upsetting and children-damaging images on television also before the watershed. Primeval being one of them.
No! I mustn't be mean about it, I promised after all.
Anyway, I personally was glad to see a woman with some meat on her bones being confident with her body.
Good on you Holly Willoughby. Although I'm sure your 'assets' went unnoticed by the male ice dancers, and the repugnant Jason Gardiner, at least Phil 'Silver Fox' Schofield and myself enjoyed them.