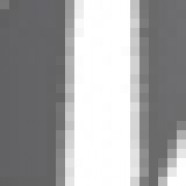 Jun

27
Tags
Related Posts
Share This
BB9: Dennis, Be Gone.
Well well well people! the Housemates dull they may be do seem to flare up! Dennis, the flaming dancer from north of the border is out out out!
Last night Rex (hot for a ginger) the chef did a prank (?) and a painting by Jennifer got slightly defaced, then one said that their dad was stronger than their dad, then blah blah blah. Well some how our mincing midget managed to jump up high enough to spit in Mohammed's face, nasty, nasty boy. The housemates involved were separated. the E4 'as live' feed was cut and Mo & Den were brought into the diary room, then…
Dennis was called to the diary room a second time at 1:15pm and told he was immediately being removed from the house.
C4 BB Website
Well I didn't see it so have no clue about the Prank, but I'm happy about the expulshion, well if the 'Replacing uggos with hotties' plan is still going ahead, I mean look at new boy Stu!
Well it goes on, who leaves tonight? I want them both out so we can get someone interesting in.
Oh and Mrs Potato Head is still on BBLB and Alexzaneeque is going greyer and greyer!